Our reflections on the 2022 Gartner® Magic Quadrant™ for Data Integration Tools
In its 2022 Magic Quadrant™ for Data Integration Tools report, Gartner® observes that "organizations are increasingly seeking a comprehensive range of improved data integration capabilities to modernize their data, analytics and application infrastructures."
We couldn't agree more. It is our belief that data integration must be about more than just moving data. The right data integration strategy needs to take a holistic perspective that combines advanced support for data mobility with capabilities for data governance, data quality, and data preparation, among others. After all, low-quality, uncontrolled data tucked away in multiple locations that few know about or can access can be just as harmful as – or more harmful than – having no data at all.
Talend is committed to helping anyone achieve organization-wide data health, where data can be used and trusted by all – and it all starts with data integration. That's why we're thrilled to be recognized as a Leader in the 2022 Gartner Magic Quadrant for Data Integration Tools report for the seventh year in a row. This year, Gartner evaluated 21 vendors based on completeness of vision and ability to execute.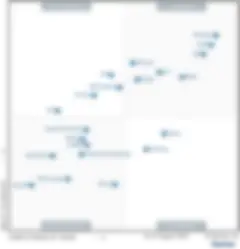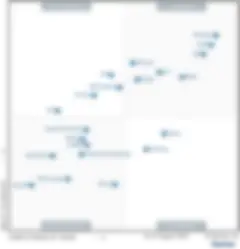 According to Gartner research, "Data integration teams (in terms of individual members) are constantly contracting —the median number of individuals in teams is less than 10 (based on anecdotal evidence from our inquiries)."
This number is down from 15 only a year ago.
But, as Gartner notes, "while team sizes are reducing, the amount of data and, hence, the number of data integration requirements, are growing exponentially. This gap between demand and supply is pointing toward an urgent focus on automation and augmentation. Augmented data integration demands a renewed focus on the data fabric architecture design, which is a key use case for this year."
Alongside data fabric, Gartner identifies data engineering, cloud data integration (including support for on-premises, hybrid, and multi-cloud environments), and operational data integration as major data integration use cases.
We are proud that Gartner continues to recognize us for our strong vision for data integration as part of Talend Data Fabric. We believe this recognition validates our holistic approach to data integration and reaffirms our ability to meet the evolving needs of our customers.
Key considerations for choosing the right integration solution

So if data integration is about more than moving data, what should you be looking out for when evaluating data integration solutions? In its report, we believe, Gartner highlights several important attributes that data integration solutions should incorporate, including:


No-code data preparation for business matter experts
Talend Data Preparation provides intuitive self-service data profiling, cleansing, and enriching capabilities so any user can quickly identify data errors and apply rules (including data quality rules) that can be easily reused and shared across all customer data.


Platform agility and flexibility
Talend's products are built with agility and flexibility in mind, ensuring success as our customers' needs change. Whether users are looking for a point-to-point or end-to-end solution, Talend offers the most adaptable and extensible platform to meet customers' specific requirements, from simple data ingestion to a full data fabric deployment. And pervasive data quality throughout our solutions gives our users the confidence that they're working with data they can trust.


Cloud service provider (CSP) support without CSP lock-in
Our customers avoid vendor lock-in by being able to deploy and run Talend in any on-premises, cloud, multi-cloud, or hybrid environment. Talend provides further flexibility by offering the market's leading library of connectors to any ecosystem or point solution, allowing users to adopt and integrate new technologies without having to rebuild their entire data management infrastructure from the ground up.



How data integration promotes business success

We are fortunate to partner with thousands of organizations worldwide that achieve business success through innovative data integration strategies.
In the face of the COVID-19 pandemic, The Estée Lauder Companies (ELC) needed to completely rethink and revitalize its core business model. Prior to the pandemic, 80% of customer interactions began online, but 85% of actual transactions occurred in stores. By using Talend to create a Consumer Data Platform, ELC provided near real-time access to granular, personalized consumer data across all retail channels and brands. The results: a 30% uptick in revenue, better management of omnichannel supply chain inventories through predictive analytics, and an unwavering reputation for high-touch quality service whether in-store or online.
For another Talend customer, eBay, operational efficiency is business-critical —particularly when it comes to managing its immense volumes of data. eBay recently upgraded and modernized its data platform to consolidate data and applications and move them to a more agile cloud model. In just three months, eBay replaced its 20-year-old data platform with a groundbreaking data service hub powered by Talend that now integrates more than 300 applications and core processes in multiple environments, including development, QA, product development, disaster recovery, and other security functions. eBay has already achieved a 30% reduction in transaction volume and cost savings by reducing the need for shadow IT — and the project is on track to be completed in less than half the time projected.
For The Estée Lauder Companies, eBay, and thousands of other Talend customers, an investment in data integration initiatives has provided the ability to meet customer needs faster, respond to changing market conditions, and quickly integrate and analyze data from many sources.


Invest in business success with Talend

In today's business climate, you cannot afford to compromise on your data. Investing in the right data integration solution can help you achieve healthier data, so you can run your operations more efficiently, move faster, and make better decisions. Talend's data integration capabilities – including our newly-released change data capture (CDC) capabilities – allow organizations to make high-quality data accessible to everyone who needs it. And because Talend Data Fabric is a unified platform with capabilities such as data ingestion, data preparation, data governance, and data quality, our customers benefit from lower costs and improved efficiencies by using one solution for all of their data integration and management needs, rather than paying for multiple tools with redundant features.
We thank all our customers who have placed their trust in Talend. And to any organization who wants to improve the health of its data, we invite you to try our data integration solutions, and become part of our growing user community.
Gartner, Magic Quadrant for Data Integration Tools, Ehtisham Zaidi, Sharat Menon, Robert Thanaraj, Nina Showell, August 17, 2022.
Gartner does not endorse any vendor, product or service depicted in its research publications, and does not advise technology users to select only those vendors with the highest ratings or other designation. Gartner research publications consist of the opinions of Gartner's research organization and should not be construed as statements of fact. Gartner disclaims all warranties, express or implied, with respect to this research, including any warranties of merchantability or fitness for a particular purpose.
GARTNER and Magic Quadrant area registered trademark and service mark of Gartner, Inc. and/or its affiliates in the U.S. and internationally, and are used herein with permission. All rights reserved.
This graphic was published by Gartner, Inc. as part of a larger research document and should be evaluated in the context of the entire document. The Gartner document is available upon request from Talend.