Telecommunications
When you need to satisfy sophisticated customers with increasing appetites for personalization, Talend provides a unified platform that delivers rapid access to trusted data
Personalize new product promotion
Build a golden customer record that integrates database inputs from multiple business units — wireless, internet, landline, media, and more — and checks everything to ensure data quality. Then use Talend's application integration capabilities to promote new offers and reduce churn by delivering a consistent, personalized message across customer channels.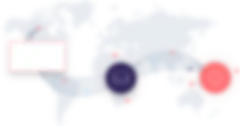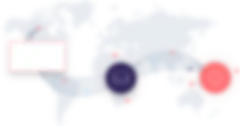 React to changes in real time
You can't afford to wait to get data you trust. Talend powers real-time data integration, including in-flight data quality checks through our Pipeline Designer. Even organizations with massive datasets running on big data platforms can enjoy the convenience of real-time data processing through Talend's partnership with Apache Spark.
Live up to your expectations for trusted data
Talend brings together data from customer records, third-party systems, internal databases, and more, and ensures compliance with privacy regulations. Foster collaboration and confidence by putting subject matter experts in control of their data: The Talend Trust Score gives you an instant assessment of data quality, then shows you how to fix any issues.
Talend allowed us to automate our data quality scoring. This has been a critical determinant to the success of our marketing campaigns.
Thousands of customers depend on Talend when critical decisions can't wait
Team with a Magic Quadrant™ Leader
Talend was named a Leader for the 7th year in a row. Find out why in the 2022 Gartner® Magic Quadrant™ for Data Integration Tools report.
Ready to get started with Talend?