Cloud data warehouses
When you need superior analytics for better business decisions, Talend's unified platform brings everything together in the cloud with data you can trust
Tell your data how you want to work
Talend's more than 1,000 connectors and components make it easy to integrate data from almost any source: back-office applications, legacy databases, SaaS applications, IoT devices, and more. With support for any cloud data warehouse (AWS, Azure, Snowflake, Google Cloud) and both batch and real-time processing, you can ingest any data at any speed.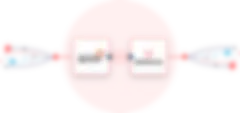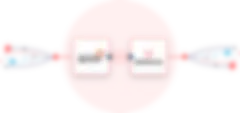 Bring your data with you as you grow
Process data at scale in the cloud by harnessing the power of Apache Spark and serverless processing. Your data engineers can prepare data for advanced analytics with data mapping, data masking, and machine learning-aided quality controls. Meanwhile, your data scientists can run data models in Databricks or stage the data for automated models.
Trust everything in your data warehouse
Talend ensures timely access to clean, complete, compliant, and trustworthy data. We embed data quality into every step, from in-flight data quality assessment with our Trust Score to machine learning-aided data cleansing functions like data masking, deduplication, and standardization. Our self-service apps simplify data governance and curation.
Our team searched for the best possible technology to support our new reality, and we decided to move forward with the combination of Snowflake and Talend. Today, we're supporting many times more data and users than before our move.
Thousands of customers depend on Talend when critical decisions can't wait
Bring all your data home
Data integration is the first step to deliver healthy data to your teams. See why Talend is a Leader in the 2021 Gartner® Magic Quadrant™ for Data Integration Tools for the 6th year in a row.
Ready to get started with Talend?