Data agility means access to affordable medication for millions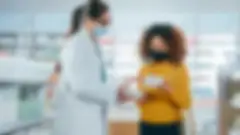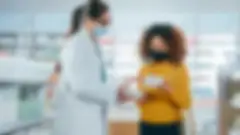 Two Fortune 500 companies identified a glaring gap in the market: consumer demand for generic pharmaceuticals was massive — and growing — but companies didn't have access to the right generic pharmaceuticals to meet demand at a market-competitive price. 
In response, they came together to forge a single pharmaceutical wholesaler that would leverage the scale of the Fortune 500 companies, enable access to large drug manufacturers, and give the companies greater purchasing power when negotiating with suppliers. The combined venture makes up 30% of the high-volume, low-cost US generics market. 
"Our company was created as a separate, smaller function to enable greater agility for responding quickly to a dynamic market," explains the wholesaler's Senior Director of Digital, Technology, and Analytics. "We do this through our data. Having faster access to data and delivering analysis more rapidly allows us to respond faster. That allows us to deliver value to both of the Fortune 500 companies, which is passed on to the customers because we can maintain the key drugs that people need and ensure that they are as affordable as possible." 
But it wasn't easy. The entire business relied on the data in one form or another, but their IT architecture was based on an SAP HANA data platform and traditional data stage ETL. The legacy system did not provide the necessary agility to operate dynamically — and it was expensive to maintain and staff. Performance and scalability had become problems, resulting in queries that took too long and an inability to add new data sources to the system. 
As the HANA system reached end of life, the Senior Director and his team saw an opportunity to improve the backend systems holding the organization back. "We wanted to move to a more simplified service model that would enable us to focus on activities that add value rather than on maintaining the backend infrastructure," the Senior Director reports. "We also didn't want to maintain a large IT team. We decided to move to the cloud." 
He continues, "We chose Talend because it is a well-respected and recognized cloud-based, enterprise-grade solution that allows us to scale dynamically and operate in a DevOps environment, enabling us to implement continuous integration and continuous deployment (CI/CD) principles. It also allows us to pull data from APIs and databases and perform real-time data ingestion, quick logic processing, and data transformation." 
Talend has helped the wholesaler to reduce its development lifecycle and costs. The Senior Director estimates Talend and Snowflake have enabled the wholesaler to reduce its end-to-end cycle times by half. 
Performance has also increased. "Queries that used to take four to five minutes in HANA can now be done in five seconds with Talend," he says. "This speeds up the work of our data analysts and scientists immensely." 
Costs to operate the infrastructure have also been cut in half due to reduced platform and infrastructure costs and a reduction by more than half in the staff required to support the infrastructure. These resources are now applied to more value-added work. 
While timely access to data is crucial, data must also be accurate. Talend helps the wholesaler ensure its analysts and scientists are working with accurate data. "It all comes down to reliability," the Senior Director concludes. "Our data scientists consistently must deal with incredibly fast-moving situations. They need to know that the trusted data will be there. With Talend, they know that it will."