Snowflake's Annual Modern Marketing Data Stack Report: Being Named a "Leader in Integration and Modeling" is Just the Beginning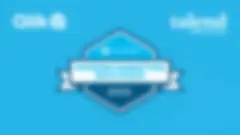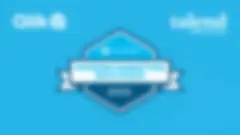 With marketing analytics now influencing more than half (53%) of marketing decisions, there's finally some good data around using data in marketing. (1) In fact, Gartner found that when analytics influences less than 50% of decisions, organizations find it challenging to prove the value of their marketing. 
With more scrutiny, tighter budgets, and the looming shadow of layoffs, this burden of proof for marketers has never been higher — or more critical. With such powerful motivation, what is holding back a higher level of analytics adoption to drive decisions? According to the same Gartner survey, respondents cited data inconsistency across sources and difficulty accessing data as two key factors. People — including the skills gap due to a lack of data literacy — and process problems also made the list. 
Building opportunity with the modern marketing data stack 
The solution to overcoming these barriers lies in the modern marketing data stack. It's an issue so critical that Snowflake, the Data Cloud company, has developed an annual report that provides practical guidance to their customers who are looking to convert marketing analytics challenges into marketing opportunities. The 2023 technology guide, Modern Marketing Data Stack 2023: How Data-Forward Marketers Are Redefining Strategies to Unify, Analyze, and Activate Data to Boost Revenue, explores what capabilities and tools should go into marketing stacks to best utilize customer and marketing data to drive powerful customer experiences and better, attributable bottom-line results. Talend was named a Leader in the Integration and Modeling category of this year's guide — but that's just the beginning of where Qlik and Talend deliver value. 
Qlik and Talend in the modern marketing data stack 
When the challenges to effective data utilization for marketing analytics span both factors around the data itself and people and process issues, the ideal solution can take organizations from raw data to actionable insights via a single, easy-to-use, end-to-end platform. With this year's acquisition of Talend® and launch of Qlik Cloud® data transformation services, Qlik® has significantly expanded its platform to deliver a comprehensive, best-in-class approach to accessing, transforming and delivering trusted quality data for analysis and action. 
Track, measure, and analyze those efforts with a marketing data stack that can help you best find, identify, serve, and convert prospects into customers.

— Snowflake, "Modern Marketing Data Stack 2023: How Data-Forward Marketers Are Redefining Strategies to Unify, Analyze, and Activate Data to Boost Revenue"
Data fragmentation and the growing volume of data sources are putting increased focus and importance on the ability to continuously organize, transform, and cost-effectively deliver real-time data through the cloud. The combination of Qlik's data integration and analytics solutions, alongside Talend's hybrid-cloud approach to data connectivity and data quality, is a unique end-to-end portfolio of solutions that help Snowflake customers and marketers everywhere find, transform, trust and analyze their data at scale. This comprehensive platform helps customers with: 
Data Integration: Customers need easier, more cost-effective solutions to ingesting and immediately transforming the data they land in Snowflake. Qlik's Connector Factory, which went live in July 2023, has expanded access and delivery of data with initial delivery of connectors to the 20 most popular enterprise applications including NetSuite, Workday, SAP SuccessFactors, Salesforce, Cerner, OSIsoft, SAP Ariba and HubSpot. Qlik's recently launched Data Transformation Services through Qlik Cloud Data Integration enables customers to transform ingested data directly in Snowflake and maintain history as part of broader transformation capabilities. And Qlik's recent acquisition of Elite Snowflake Partner Talend, including Stitch and its 150+ connectors, gives customers increased flexibility and choice in how they can leverage Qlik solutions to drive more data to Snowflake.
Data Quality and Governance: Increasing trust in data is vital to driving automations, analytics, and generative AI use cases. Talend's Native Trust Score™ and data quality rules are computed inside Snowflake, leveraging Snowpark User Defined Functions (UDFs) to push down for faster and more efficient processing. Talend's data profiler, powered by machine learning, does a semantic analysis of the data, builds the metadata associated with the data, and checks for many different aspects of the data such as validity, completeness and uniqueness. Utilizing Talend in Snowflake UDF and Snowpark natively, customers more easily and quickly get healthier data for overall business well-being.
Trusted Data for Any Use Case: Customers have diverse needs ranging from board-level reporting to specific data science and generative AI projects. Trusted data is critical across every industry — from manufacturing to finance — and every business function, from marketing to supply chain management and beyond. Between Qlik and Talend, there are a wide range of customers already leveraging solutions with Snowflake, including customers like ABB, Siemens and HARMAN. 
Are Qlik and Talend a good fit for your modern marketing data stack? Find out for free 
Whether you are a Snowflake Data Cloud user or not, Qlik and Talend deliver a complete solution that can form the core of your modern marketing data stack. Overcome the barriers around data, people, and processes to harness the power of analytics that deliver experiences to delight your customers and prove the value of your marketing. Try adding Qlik and Talend to your data stack today — our Talend trial is free and easy to start. If you'd prefer, you may request a demo. 
 
(1) https://www.gartner.com/en/newsroom/press-releases/2022-09-15-gartner-survey-reveals-marketing-analytics-are-only-influencing-53-percent-of-decisions