Announcing our 2021 Partner Award winners!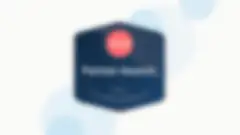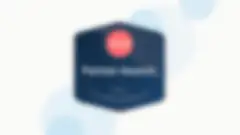 In recognition of excellence within the Talend partner ecosystem, we're proud to present our 2021 Partner Award winners from around the globe.  
The partners recognized here have demonstrated a shared commitment to solve joint customer challenges and deliver on the promise of a healthy data environment that empowers organizations to take the work out of working with data and make it more useful for all. Before we recognize our winners, let's take a moment to acknowledge the landscape that our partner organizations were faced with to make a positive impact on each and every shared customer. 
Companies have continued to face adversity – entrenched in a global pandemic, shifting resources to a remote working environment to ensure employee safety – the need for more collaborative tools and accurate data has never been more necessary than now. Talend partners not only participate in our mission to change the way the world makes decisions, they "walk the walk" with our customers by using a hands-on, consultative approach that creates an environment of advocacy and trust. This enables every customer to walk away with confidence in their data — even in challenging times like the past year.   
Our partners are highly skilled and trained in building data solutions that put Talend at the center of your data health journey. If you are considering a Talend product, we encourage you to visit https://www.talend.com/partners/find-a-partner/ to find a partner near you. 
Without further delay, the 2021 Talend Partner Award winners are: 
Global ISV of the Year – AWS 
Americas Theater:
APAC Theater 
EMEA Theater 
A tremendous thank you from all of us at Talend and all of our joint customers who have benefitted from your valuable expertise. The Talend partner community is highly trained and specialized in all Talend projects — capable of solving complex data challenges for our wide range of customers. 
If you're a potential partner looking to expand your data practice within the official Talend Partner Program, we invite you to visit https://www.talend.com/partners/ to apply to become a Talend Partner. Our partners receive training, accreditation and support to make you an extension of our own family of Talendians and drive better data outcomes for customers.